Humanae Vitae Conference Program
A Conference for Priests, Deacons, Men and Women Religious
We invite your diocese to hold a Humanae Vitae Conference for clergy based on the following model.
Communicating the teachings of Humanae Vitae is surely one of the most difficult challenges facing priests, deacons and religious today. Learn how you can successfully convey the true teachings of the Catholic Church on these issues.
Discover how to overcome the cultural resistance often encountered by priests in discussing these matters with parishioners. Become a more effective advocate for life.
SPEAKERS
Brian Murphy, PhD, holds a masters degree in experimental medicine and a doctorate in physiology from McGill University in Montreal. Brian served in the Peace Corps in the Amazon Jungle of Peru where he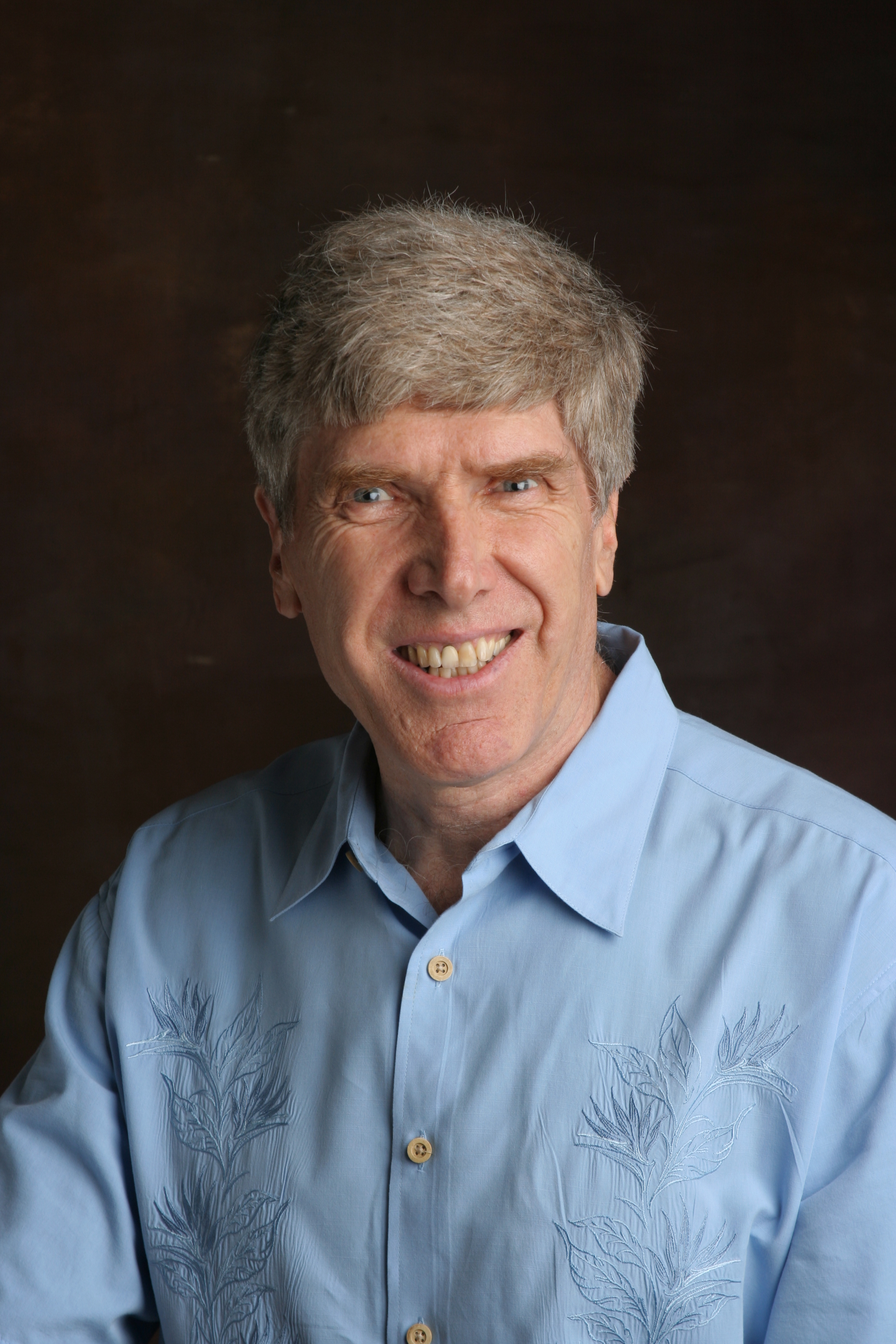 worked in a Franciscan Mission post and confronted issues of local business development. He and his wife, Louise, have five children and have lived Humanae Vitae for their entire marriage. Both have taught NFP. Brian is founder and Chairman of God's Plan for Life, a nonprofit foundation that has conducted Humanae Vitae conferences in Chicago, IL, Belleville, IL, Atlanta, GA, Los Angeles, CA, Oceanside, CA, Manchester, NH, Gary, IN, Mexicali, Mexico and Moi's Bridge, Kenya. Also, Culture of Life weekends have been held at St. Kilian Church, Mission Viejo, CA, Mission Basilica San Juan Capistrano, San Juan Capistrano, CA, Blessed Sacrament Parish, Westminster, CA and St. John Vianney Parish in Atlanta, GA. During these events, hundreds of copies of Humanae Vitae have been sold and dozens of couples have signed up for classes in Natural Family Planning. God's Plan For Life runs this website and offers this Humanae Vitae Conference ministry anywhere in the world.
God's Plan for Life
19 Rosana Way
Coto de Caza, CA 92679
(949) 235-4045
Fr. Matthew Habiger, OSB, PhD, earned his doctorate in moral theology from Catholic University of America in 1986. During the 10 years he worked with Human Life International he served as President and as Chairman of the Board. Fr. Matthew proclaims the Gospel of life through speaking tours, conferences, articles and sermons.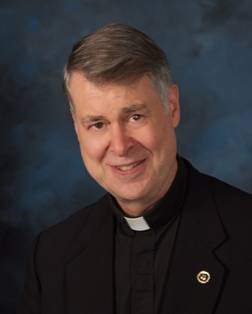 His work has inspired the faithful in 55 countries. Since 2003 he has been a full-time member of the NFP Outreach Team of priests. As a frequent conference speaker, the focus of his apostolate is to help seminarians and priests learn how to effectively teach God's richly-textured plan of love, life, fertility, marriage and the family. He has successfully preached on Humanae Vitae at parish missions, NFP Parish Weekends and Theology of the Body Seminars around the country. 
NFP Outreach
2828 NW 57th Street, Suite 211
Oklahoma City, OK 73112-7070
(888) 637-6383
www.nfpoutreach.org
Program Topics
Conference speakers will address the following topics to help you break through the wall of silence surrounding these all important issues:
How to teach God's plan for life to the faithful;
How to form conscience and promote chastity;
How contraception exerts a negative and deeply harmful influence on Christian marriages and ultimately degrades society;
How to cope with criticism and combat intimidation while advocating Humanae Vitae;
How to effectively teach morality from the pulpit and rebuild a culture of life, starting at the parish;
Sample homilies by Fr. Anthony Kopp will be available on CD.
One-Day Program Schedule For Clergy
God's Plan For Life

Statement of the problem
Life is a Gospel message
God's procreative plan for man made in his image
The Onan Account
Chastity for everyone, the key to our survival
How to teach chastity
The Lambeth decision, Christian Marriage (Casti Connubii)
Humanae Vitae
The price of silence
Fertility statistics and world population
Lies that are destroying the human race
The link between contraception and abortion
True responsible parenthood
Generosity in procreation
Repentance and atonement through Christ
Discussion

How to Preach on the Topic: God's Plan for Marriage and Spousal Love
God's Plan for Prosperity

To understand poverty, we must first understand what produces prosperity
There are three fundamental conditions required for prosperity
Availability of natural resources to support population growth

The Role of Conscience

What is conscience and how it is formed
The lessons from the Winnipeg statement
Christian marriage and the lessons from Humanae Vitae
Moral law from God to the Church
The sin of the garden of Eden – lessons for today
Our obligation as teachers
The Holy Father as Vicar of Christ asks us to do more

Obstacles to Overcome in Preaching
Humanae Vitae in 17 points
What is Wrong with Contraception and the Hard Cases

The person who says that Humanae Vitae was not issued "Ex Cathedra"
The poor family with three children
The mother whose doctor tells her that she will die if she has another child
One spouse wants to follow Church teaching while the other does not.

Some Resources on These Topics
Judgment

Rev: 21:8
Proclaiming God's Judgment Beginning with how it Applies to Me
Avoiding the Sugar Gospel
How many agree that we need 4 homilies per year on life issues and will do them?

Parish Implementation Plan

Reading and resources
Preach regularly on the topics of marriage, spousal love and family, the evil of contraception and sterilization and the goodness of NFP
Encourage couples to become teachers of NFP
Make NFP part of your marriage preparation program
Make use of Prayers of the Faithful
Promote good CDs from the pulpit, which deal with contraception, sterilization and NFP
Visit these websites
www.godsplanforlife.org
www.omsoul.org
www.nfpoutreach.org
www.ccli.org

11. Discussion and Closing Prayer
"A fundamental imperative
of every good conscience–
the defense of the right to life
of an innocent and defenseless
human being."
Pope John Paul II
God, the Lord of life has entrusted to men the noble mission of safeguarding life, and men must carry it out in a manner worthy of themselves. GS 51 § 3
Acquire the inspiration and confidence you will need to battle the "Culture of Death" which has sadly taken root even within our own church. In addition to exploring the primary causes of the extraordinary disrespect for human life we all witness, our speakers will address a wide range of objections and obstacles that you may encounter.
It is our most fervent hope that you will be renewed and energized by the conference. We invite you to embrace the teachings of Humanae Vitae and go forth to courageously proclaim the Gospel of Life. We pray with you for the strength and guidance to lead others in the way of Christ.
May God bless you and your work.
"Before I formed you
in the womb I knew you,
and before you were born
I consecrated you"
Jer. 1:5 ;cf. Job 10:8-12;
Ps 22:10-11
Recommended by:
Diocese of San Diego
Office for Marriage and Family Life
Office for the Permanent Diaconate
Office for Social Ministry
Human Life International
Sponsored by:
God's Plan for Life
The above program is available and formatted for printing as a one-page double sided invitation brochure in Adobe Acrobat. Contact the webmaster below for details.
Past Conference Dates and Locations